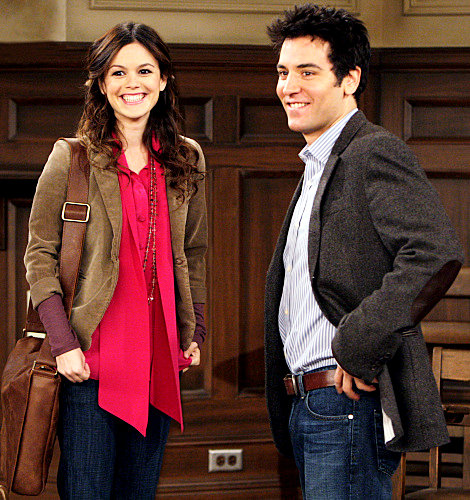 Since I have been home for winter break from school (going back this weekend...ewww) I have fallen behind on my TV shows (it also doesn't help that this is the time of year is when all shows go on a little hiatus and you have no clue when they come back). So the other day I finally realized that there was a new episode of
How I Met Your Mother
that had aired
.
I went to my trust worthy television site,
sidereel.com
, and watched it.
To my surprise, two very notable fashion icons were in one episode. Rachel Bilson, new columnist for InStyle, and Tim Gunn, the lovely mentor on
Project Runway
. Rachel played a new love interest for Ted and was a semi large role. I mean, she played his future wife's roommate (I was hoping
she
would be the mother/wife...but I knew that would be asking a lot). Tim played Barney's incredible tailor and was quite funny. It was fantastic.
It also didn't hurt that Niel Patrick Harris ended the episode in a little singing number that was, in my opinion, fit for Broadway ;-). Haha I love that guy.
btw NPH's pic with Tim is almost as cute as mine....
lol xoxo!!